Notes from the Field - "Cherokee" Huckins Restoration Project
20 April 2002
Cherokee is putting her best side aft these days, as her mahogany transom is built. In the space of a week, Jeff Heyland got all the planks cut, glued in place and fare-up. It's now ready for varnish.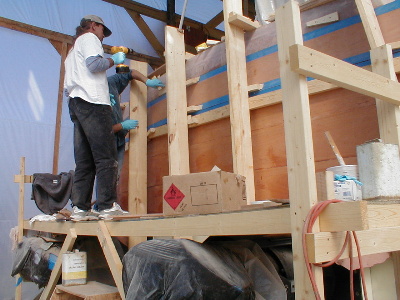 Jeff and Jim Gluing a Plank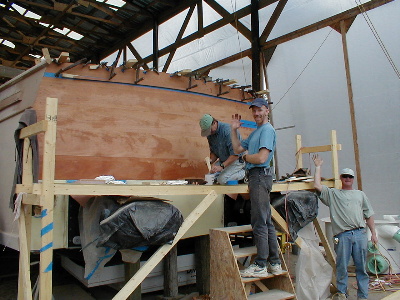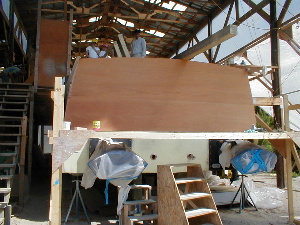 Happy Crew with Last Plank in Place, Lovely Sanded Transom
Tom Parker began building doors for the interior. Pictured below is our first door, which will be used to test our pocket-door hardware.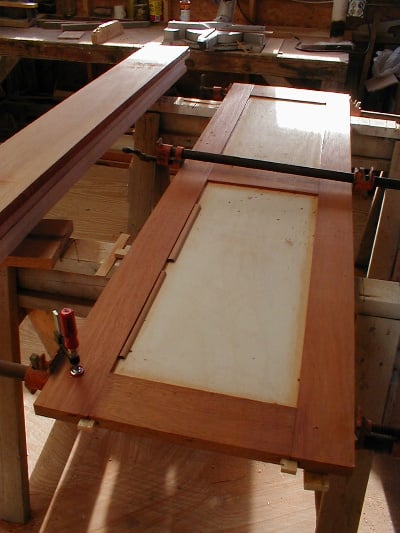 The First Door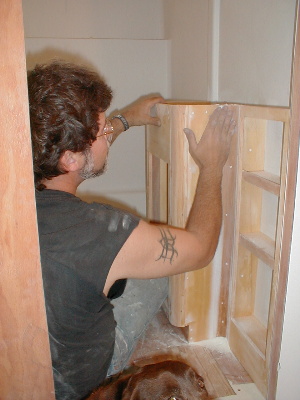 Bud Sanding Bathroom Vanity, Casey Showcasing Vanity Complete with Drawers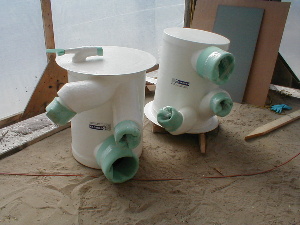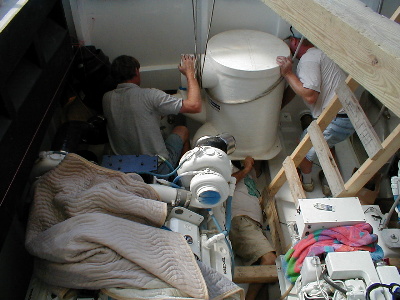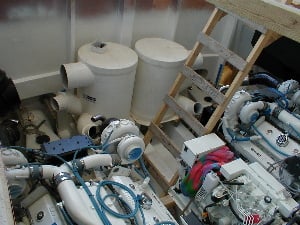 Most people think of sand dunes and fishermen when they think of the Outer Banks. How about cowboys and flat plains? It's hard to believe that Hatteras Island was once without dunes and supported quite a cowboy culture. The earliest settlers were listed as stockmen in the census, and cattle, sheep, and horses roamed freely up until the early 20th century. The horses were branded and the sheep and cattle were marked in the ear with notches to determine ownership. Villages had a "dipping vat" - with great community fanfare, the stock was rounded up by fathers and sons, driven to the vat, and dipped in creosote for ticks every three weeks to comply with state law. When free-roaming livestock was outlawed, the stock was sold off to mainlanders, and vegetation spread more abundantly. The dunes were developed by Civilian Conservation Corps workers in the 1930s, who built sand fences and created the topography that we think of today as "natural".
Signing off for now,
Barbara "Fish Doctor" Blake