Notes from the Field - "Cherokee" Huckins Restoration Project
9 November 2000
The Cherokee project sailed through All Saints Day (or "La Toussaint" in Cajun Country) with flying colors - Jeanette gave a respectful nod to the ancestors who built the boat by hanging a small shell offering of sorts on the stem. "It's appropriate to honor the past and help usher this boat through its transformation into the future," she reflected. Pure poetry to an anthropologist's ear. Jeanette worked on this transformation with mundane methods as well, continuing the arduous task of removing paint from the interior of the boat.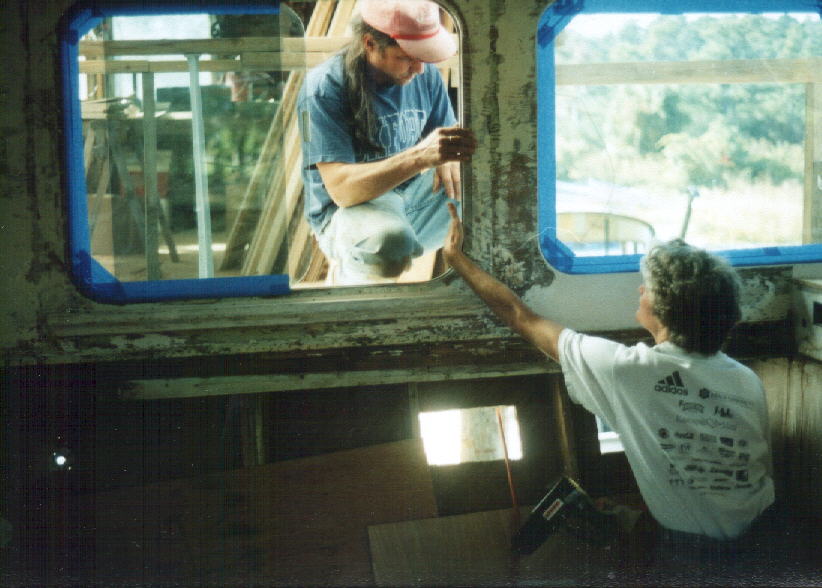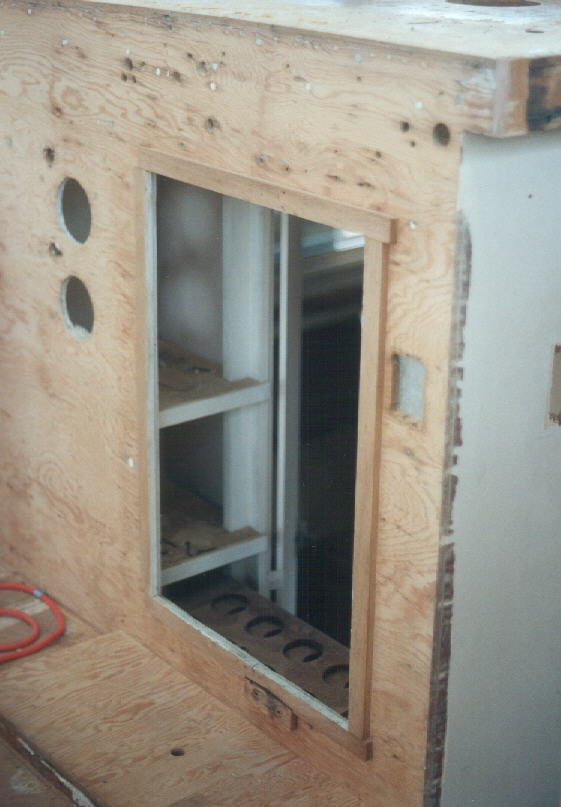 Paint Removal Around Windows, Panel Stripped of Paint
Mystery of the week was the uncovering of two tombstone-shaped pieces of wood in the engine room wall. The crew speculates that they were used as reinforcement for the rudders.
"Tombstone" on Engine Wall
John continues to repair planking and keel sections forward in the rope locker. Meanwhile, ninety percent of Cherokee's first layer of paint is removed from the hull exterior. As of today, mock-ups of the pilot house top, windows, and wing walls are in place. The bulk of crew effort this week has been on prepping the chine, keel, and transom to receive new bottom planking.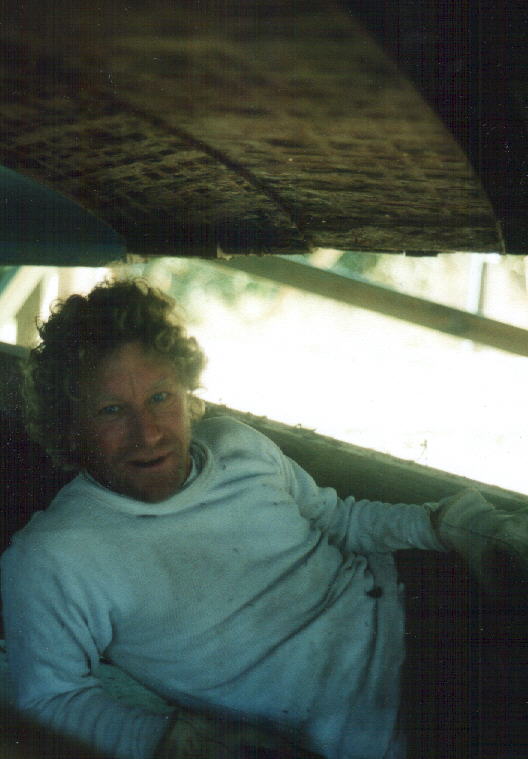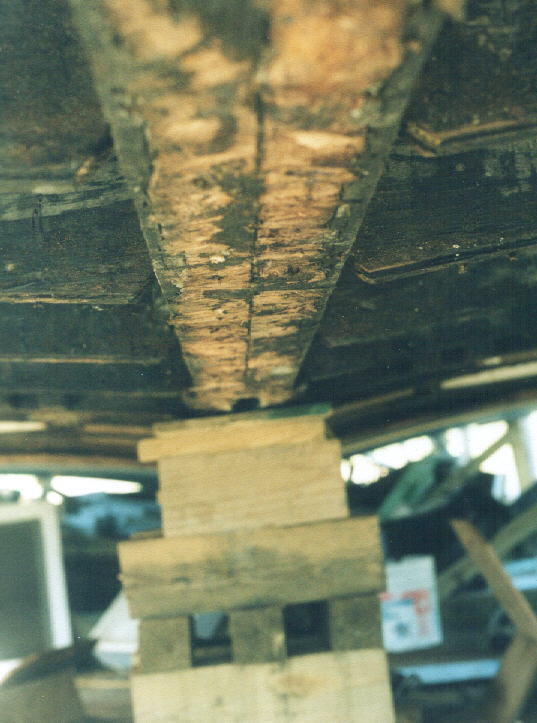 Tom Peeling off Layers Above; View of Keel Bottom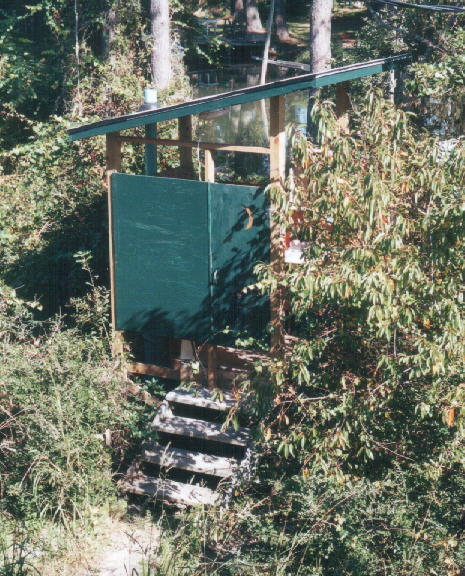 Waterside Outhouse
Oyster season is off to a good start, if this week's catch is any indication. Some fishermen came by the Cherokee site and sold Bryan three bushels. These oysters were fat, salty, and as large as shoes - obviously clean of "Dermo", the disease that kills oysters over three inches. Dermo has reduced the oyster population to the point where the state is experimenting with non-native oysters that are resistant to the disease. Some folks worry that the non-native experiments will take attention away from our native species, and others fear the "Kudzu" effect - Alien Oyster Takeover! As always, I root for native oysters, underdog fishermen, and wooden boats.
Signing off for now,
 Barbara "Fish Doctor" Blake