Notes from the Field - "Cherokee" Huckins Restoration Project
20 October 2000
As the chilly autumn weather moves in, the Cherokee has gone topless. The Webboat crew has completely removed the cabin roof that housed the hidden dinghy davits. This makes way for the newly designed roof. Meanwhile, we're sure the Huckins is glad to have a shed roof over her head. (Despite the coolness, the weather has been sunny and still. Crossing the Pamlico Sound Sunday, it was so smooth you could see the reflection of clouds in the water. This calmness was called an "Irish hurricane" by old timey sailors, but around these parts it's "slick ca'm".)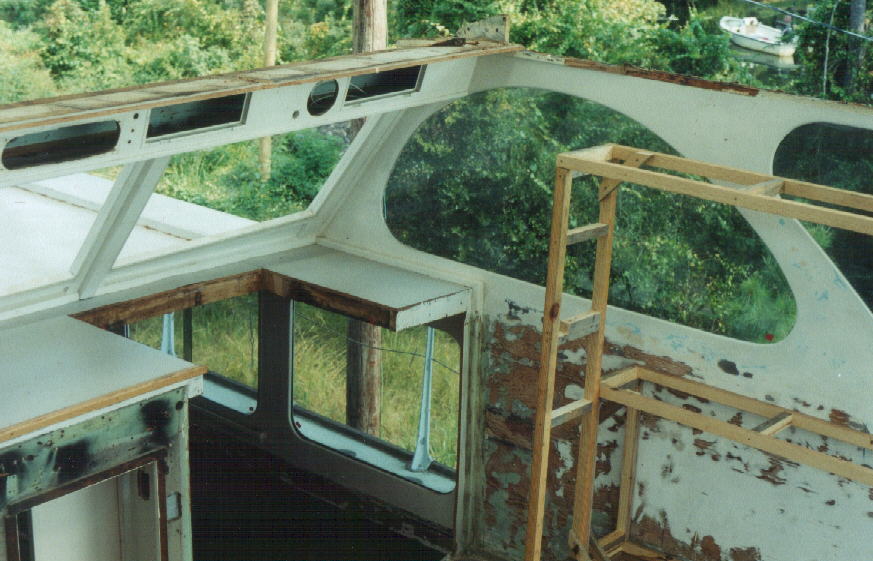 Topless Boat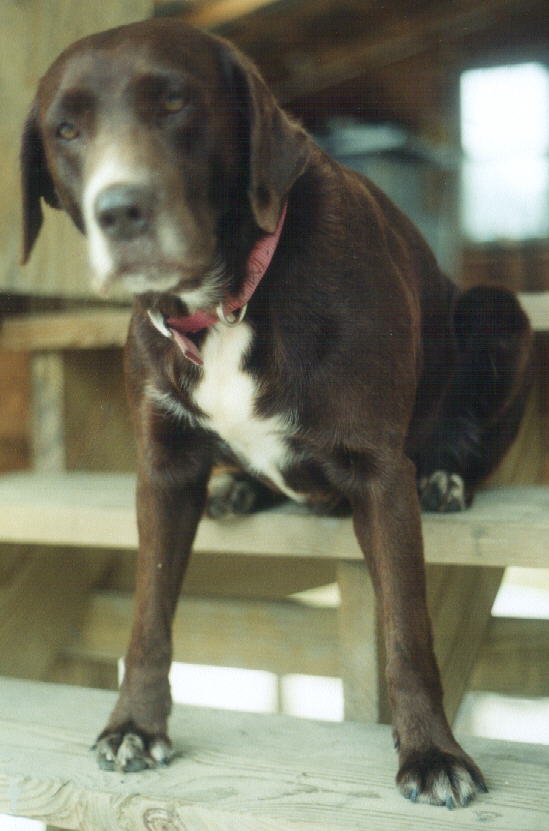 Bottomless Dog
More rotten wood has been detected. These shots are from the interior of the aft cabin. Overall, surprisingly little rot has been found for a boat that is over fifty years old.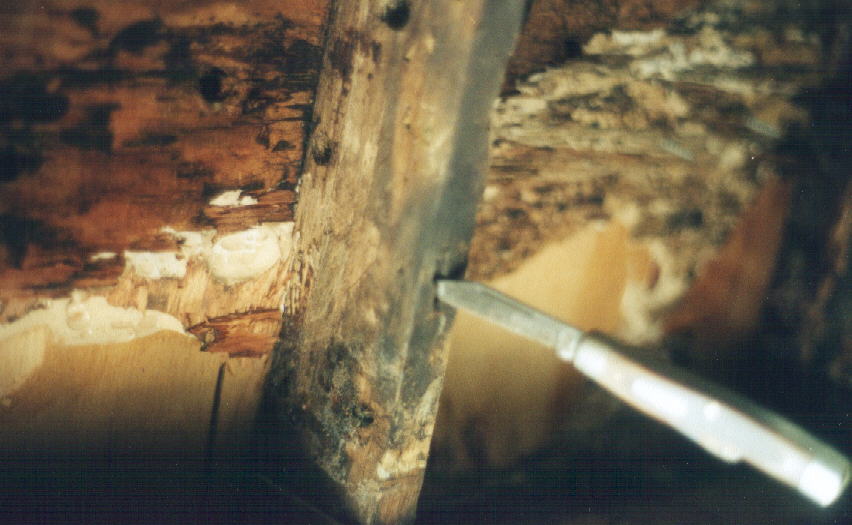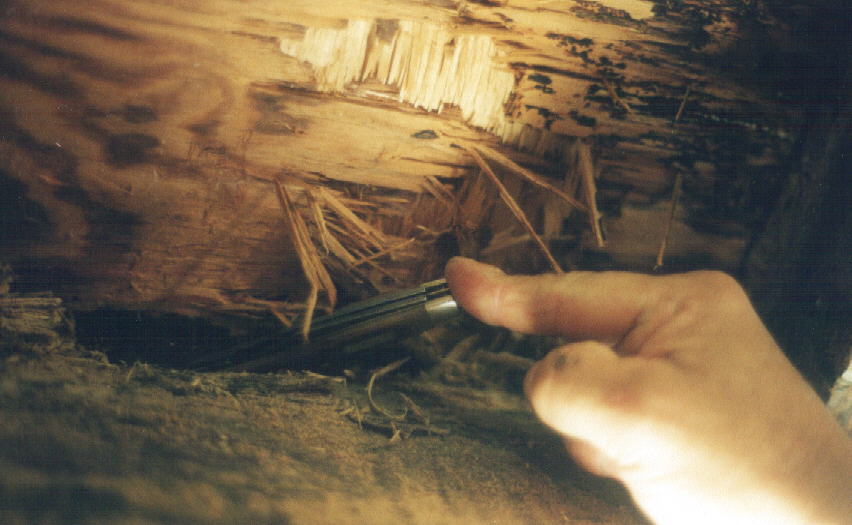 Rotten Spots
Robbin and Jeanette are training their heat guns on the pilot house sides, removing several layers of old paint. They finished removing all unused blocking and remaining hardware/thru-hulls from the engine room. They scraped the bottom of the engine room again in preparation for steam cleaning.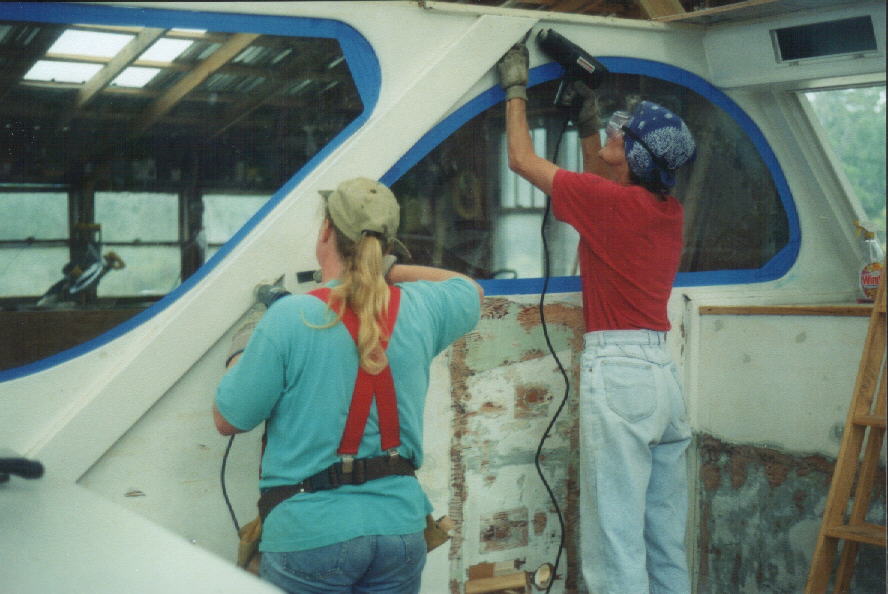 Stripping Paint with Heat Guns
Tom and John have begun cutting wood (white oak) to replace rotten frames. The first wood to be fitted is the sheer clamp in the bow/rope locker. Bryan is preparing to have fuel tanks made. The decision was made this week to break the front windows of the pilot house - instead of going straight across, the three-panel window will have a slight angle on the port and starboard windows.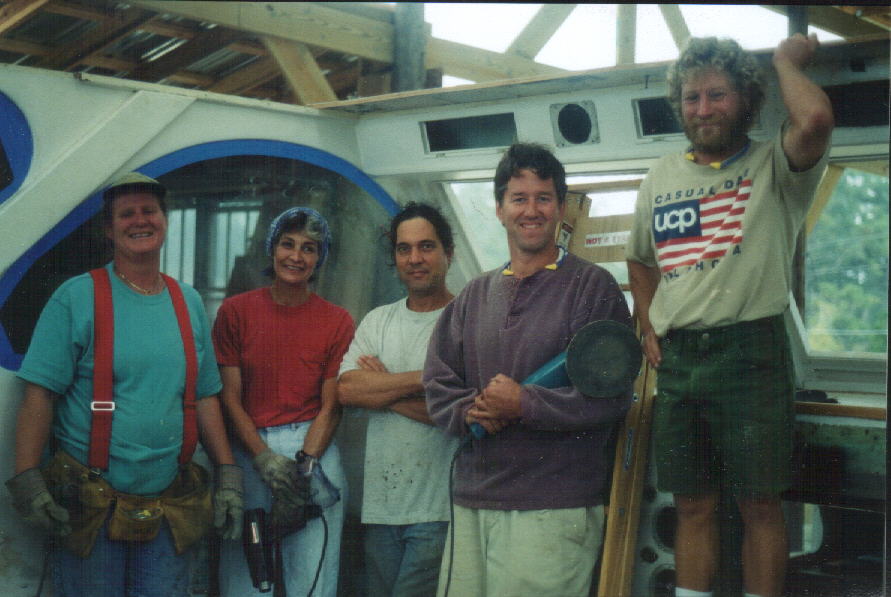 The WebBoat Crew
Get a good look - this is the last you'll see of the current Cherokee paint job. Next week the painter, Leonard, will begin sanding the hull. Yesterday he mowed all around the site, because he likes to work in tidy surroundings.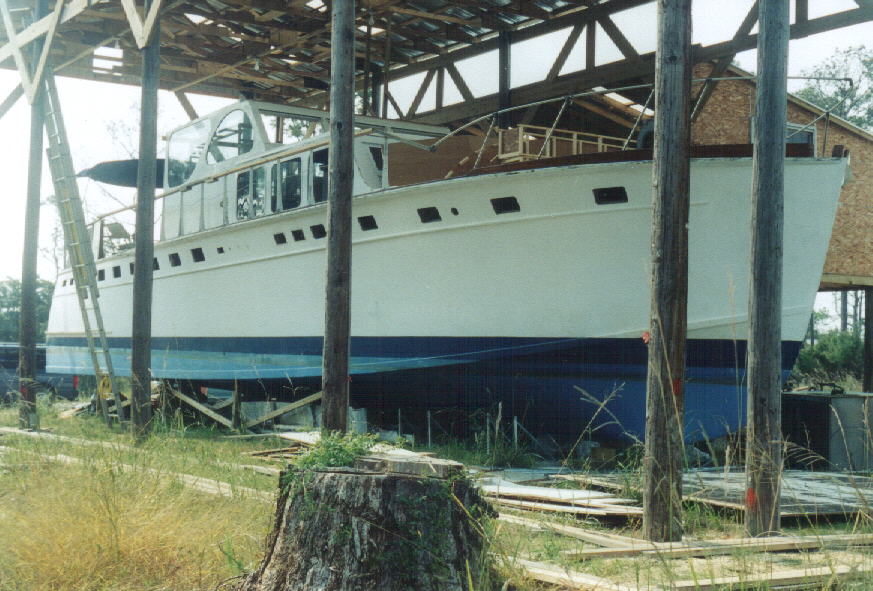 Cherokee
J.M. Brown, lifelong fishermen from Marshallberg, dropped a bucket of mullets, spots, and bluefish off for the Webboat crew. J.M. remembers when Atlantic Beach was nothing but a sandy dirt road, and you couldn't drive past Salter Path. He used to ride the mail boat to Ocracoke when the island had no roads or cars. "Money changes everything," he remarked. "Outsiders have bought up so much land and taxes have gone so high the locals can hardly afford to live there anymore." J.M.'s son George is the crane operator who lifted the Webboat shed roof. His other son Julian is a commercial fisherman. His deceased uncle Claude Brown was the "last pioneer" of Marshallberg, who kept livestock on Brown's Island and fished his nets right up until the day he died. Seems to me, that pioneer spirit is alive and well... 
Signing off for now,
 Barbara "Fish Doctor" Blake