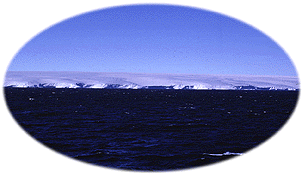 Anna Hilting of Marshallberg, NC, along with several other Duke colleagues, is on a scientific expedition to the Southern Ocean, described as "one of the largest, most complex research projects ever undertaken by the U.S. Oceanographic fleet." Aboard the RV/Melville, Anna's team, along with a team on sister-ship R/V Revelle, will ply the freezing Antarctic waters for six weeks. Dubbed the "Southern Ocean Iron Experiment (SoFex)", the project involves seeding the ocean with iron as part of a global warming study. The SoFex site above includes a daily report from the chief scientists!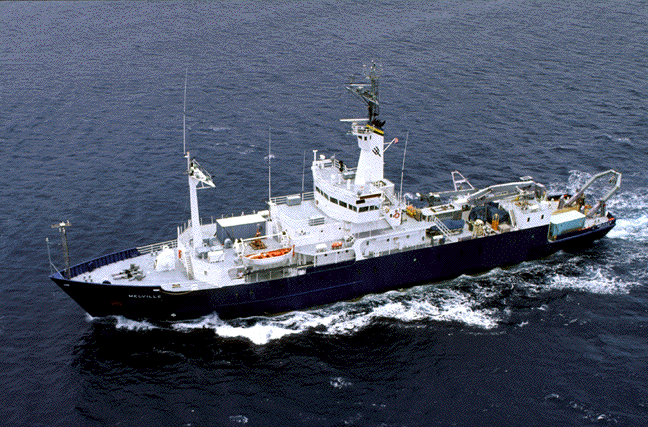 Anna's Ship, the RV/Melville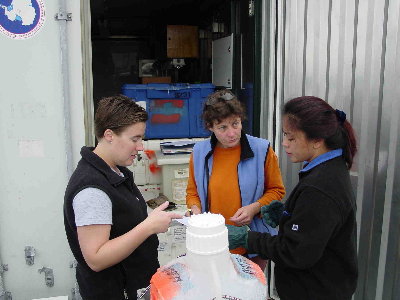 Anna in the Middle (Literally) of a Top Level Problem Solving Session

Click Here for More Pics!

What's it like leaving the comforts of home to live aboard a ship in the Antarctic for six weeks? What exactly does it mean to "seed the ocean with iron"? How do the penguins feel about that? What exactly will Anna doing? And most importantly, will the food be any good?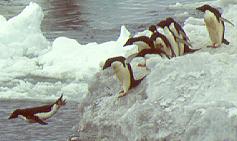 Penguins Embarking on Fact-Finding Mission

Recent Example from Melville's Log - Note how DOWNRIGHT POETIC these scientists are getting!! (This is) a funny blend of excitement, overwork, camaraderie, in particularly demanding conditions. We all deal with this in different ways. We all allow each other that. There is the feeling that this may never happen again, we better get it right. It is light for almost the whole day and this really affects one's internal clock. It snows, it swells, it blows like hell. Then the wind comes around and it lays down faster than it blew up. The icebergs heave as waves crash against them, split, or turnover and the albatrosses soar in seemingly endless loops without one flap of their wings. During our last trace metals cast, two minke whales surfaced and blew about 20 meters from us before diving down to look at our sampling bottles. We owe it to this place that is so extreme and special to do our best. This is what our hearts tell us. The Southern Ocean is the holy grail of the iron hypothesis. The sun beamed through a break in the clouds for just a moment and shown through a cresting wave. Standing on the quarterdeck, we looked at each other in surprise and that speechless "did you see what I saw?" kind of expression. The lines, floats, buoys, shackles and our soaked and chilled fingers seemed unimportant. The wave was green........

Have questions for Anna? Comments? Words of encouragement or good gossip? Submit them here and she should get around to answering you!


To Anna: Questions and Comments 
Alert! Anna Wrote Us Back! Alert!

From Anna: Pages of the Journal

Anna's Picture Gallery